Aqua Connections.inc | saipan diving shop
DIVING PRICE
We have local price and please check us on Instagram or FaceBook. Please show your ID If you are from US territory. It is super discount from web discount. You can make a reservation by e-mail, please e-mail us acisaipan@gmail.com or Please call us 1670-233-3304 or 1670-483-5913 (HOSHI) at 11am to 7pm. Thank you and best regards.
Our instagram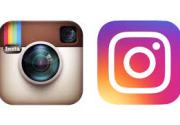 This is the best pictures and video


PRICE FUNDIVE→Web discount
1 DIVE
$60→ $54
2 DIVE
$100→ $90
3 DIVE
$140→ $126
4 DIVE
$180→ $162
5 DIVE
$220→ $198
6 DIVE
$260→ $234
7 DIVE or More
$43×DIVES
Early Morning Diving
$100
Night Diving
$100
Refresh Diving (2 Beach Diving)
$100
※There are discounts only for reserved customers.
Boat Fee
Saipan In Reef
$65
Saipan Out Reef
$65
Naftan / Wing
$75
Tinian/ Banzai/ Spotlight
$85
Twin Coral (Tinian)/ Forbidden Island/ Bird Island
$95
Standard Boat Dives are 2 Dives AM (PM). Afternoon 1 Boat Dive is from $45~$50.
(Contact Us for more Questions)
License Course
Open Water
$400+Manual ($82)
Advanced Open Water
$350+Manual ($67)
Rescue Course
$350+Manual ($74)
Scuba Diver
$250+Manual ($82)
Upgrade
$230
Gear Equipment Rental
Full Rental
$65
BCD,Regulator
$20/each
Wetsuit
$15
Small Gears/ 3 Set
$15
Intro Diving(Saipan)
1 Dive
$60
2 Dive
$100
Bring Swim wear and bath towel.
CAMERA RENTAL GOPRO 11
CAMERA RENTAL GOPRO 11
$45
Payment
Can be done by US Dollar, Credit Card(Other than AMEX)
Payment can be made after diving.

Cancel Charge Policy
Upon cancellation of a reservation, the customer will be charged a certain percentage of the total price of diving fee (cancellation charge) as listed below.
☆Diving Cancellation Fee☆
Appointed Date 100%
Day Before 50%

☆Boat Cancellation Fee☆
Appointed Date 100%
Day Before 100%

License Course
Having a scuba diving license makes you free to go diving anywhere! You will enjoy scuba diving underwater! Get your license here!
To take your license as a group, each team should have a maximum of 4 people. If more than 5 people, there must be 2 instructors or more.
Open Water is the basic license for scuba diving. You will learn how to use your scuba diving gear equipment and avoid trouble. The course will be done in a shallow ocean then practice in an open water. You will learn how to enjoy scuba diving!
Before starting the Open Water Course, read the Open Water Manual(textbook) or watch the Open Water Manual Video first, and then take the quiz. When you finish 4 Open Water Diving, you will be certified as an PADI Open Water Scuba Diver.
Time Schedule
Day 1
7:30AM Pick Up Hotel Lobby
→AM Course and Practice at Shallow Ocean
→PM After lunch, 2 Dives Practice in Open Water
→Finish Day 1 5PM
Day 2
7:30AM Pick Up Hotel Lobby
→AM 2 Dives in Open Water
→Certified PADI Open Water!
→PM Fun Dive!(Possible)
Scuba Diving Gear Equipment are included in the course. Maximum depth underwater is 18m(59ft)
First day of the course is whole day. Bring about $10 for lunch.
Price
Open Water
$350+manual ($82)
If you have any information for PADI license course, please e-mail us.aquainc@pticom.com

FAQ
Here are frequently asked questions for your reference.
About Fun Diving
I'm worried about diving because of my blank period.
You cannot enjoy diving with your stress. Let's start in mild diving point for your first diving to relax.
Is it possible for a point request?
We cannot make a definite promise due to the natural condition. However, we will respond to your request if the condition is good.
How many times can I dive a day?
Basically 2 to 3 times a day, but it is possible 4 times if we include early morning and night. However please refrain 4 times in a day before the return date due to nitrogen.
About license course
I have C card in another group. Can I join in advance course?
We are PADI course. You can join advance course if you have an equivalent with PADI OW in another group.
Do you have prescription lens?
We have several types of prescription lens. Please try it and choose the one that fits.
What is the acceptable age that can take the course?
We don't have limitations if you are 10 years old and above. However, the person who is 55 years old and above, a medical certificate is required.
About Introductory Saipan Diving
Can I dive with a child of 10 years old and below?
Introductory Diving in Managaha Island holds Sassy snorkel for 5 years old and above and Bubble Maker for 8 years old and above. Please contact us for more information.
Can I dive with my friend who has license?
It is possible if the fan diver who has license accompanies you to your Introductory diving.
Can I dive in a deeper point?
There are a lot of diving points in Saipan. Please let us check your diving skill first. If your skill is appropriate, we can take you to a depth of 12m (PADI rule).
Other
What payment options are available?
We accept USD, JPY, Traveler's check, Credit card (except AMEX). The payment will be settled on the last diving date.
How is your internet connection?
Wireless LAN environment is being prepared in the place such as hotel lobby and café right now. However, internet speed is slower than Japan.
I want your advice about equipment purchase.
Our staff who would accompany you in your diving will advise which equipment which suits you.We also have a special discount for our customers.